Company
Family tradition with more than 130 years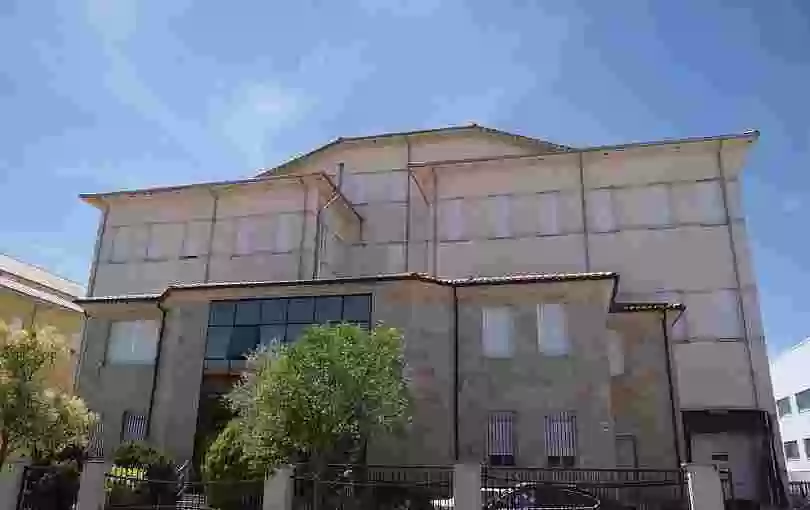 F.Hernández Jimenez e Hijos is a family company that has been entirely devoted to the elaboration of products that come from Iberian swine for over 130 years.
Located in Guijuelo, the family`s 4th generation continues with the tradition of producing Hams and cold meats of the greatest quality, following methods from years of experience.
The perfect climate of Guijuelo, located 1.000 meters above sea level, in the surroundings of the Gredos mountains, offer us the perfect conditions, so that our products are cured in a slow and natural process thanks to the cold climate. This traditional curing process is responsible for the great quality and exquisite flavours of our products, which makes a great difference when compared to products from other regions.
Iberian products were traditionally made and distributed around the local regions. It wasn`t till the year 1890 when the industry permanently settled in Guijuelo, with an annual production of around 400 animals. This can be considered the beginning of the industry.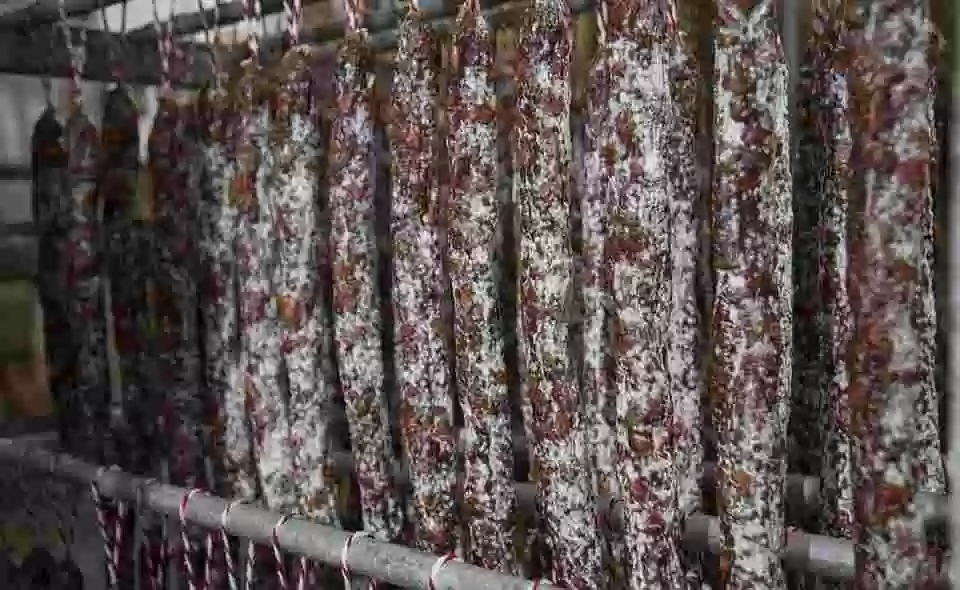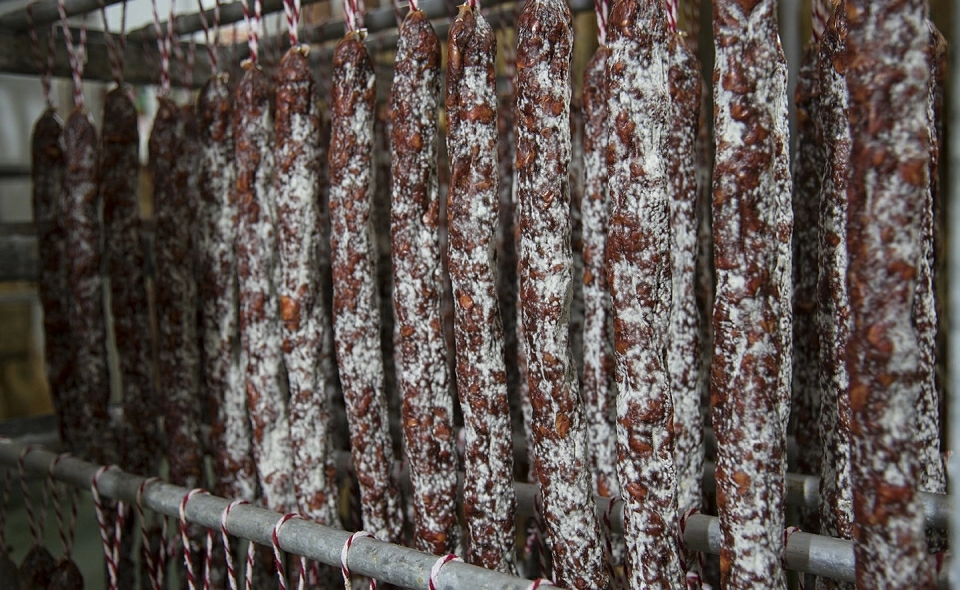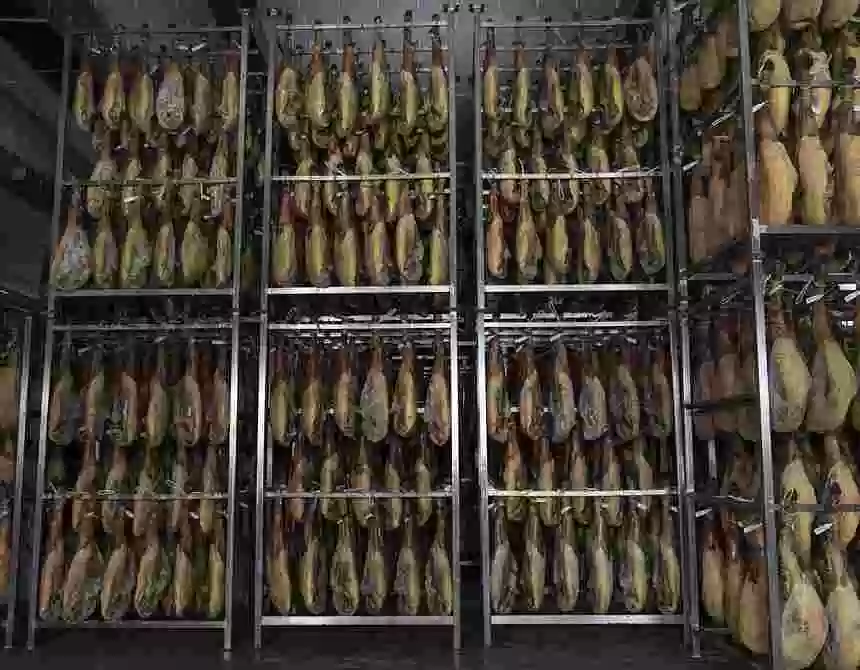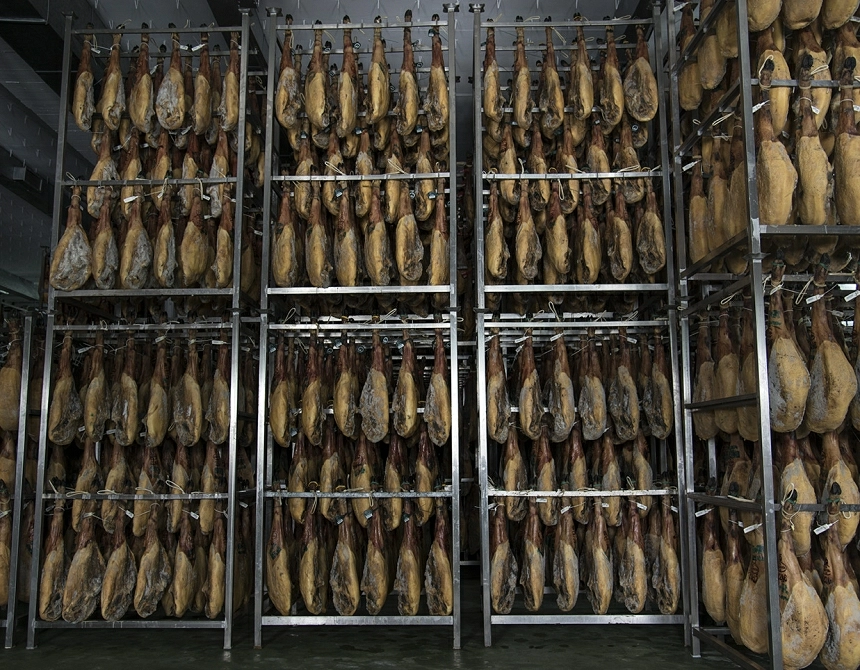 In 1950, modern facilities were built. Without losing tradition new technologies were applied to the sector and a broader production began. With the recent incorporation of the 4th generation of the Hernández family a big change has been made introducing new instalations with the necessary means to confront modern international needs in the sector. The traditional trademark has been modernized doing away with the image of "the Guijuelo Tower" and a new international phase has begun in which we have already succesfully shipped products to over 12 different countries in Europe and elsewhere.
Currently 40.000 hams and other traditional swine products like "paleta" (Shoulder) are manufactured. Our products follow all the regulations certificated by HYCER, as well as the quality standards set by "Tierra de sabor" and the auditing firm "D.O. Guijuelo".